Future Auctions Ltd - Scotland's Number 1 Land & Property Auctioneer
We are Scotland's LARGEST dedicated residential and commercial Property Auctioneer. Our regular programme of large scale property auctions feature lots from throughout Scotland as well as regular properties available for purchase by Private Treaty and Tender.
Our Scotland Auction calendar includes 16 Live Auction Events per year and 8 Timed On-line Auctions.
Each Auction offers a mix of Commercial and Residential property as well as land and other development opportunities. Properties are accepted from both Private and Corporate Vendors alike and we welcome enquires from all potential clients.
Future Auctions LTD is a Limited Company registered in Scotland with Registration Number 358597. We are a fully indemnified professional limited company regulated by the Property Ombudsman. Our auctioneers are all members of the National Association of Auctioneers and Valuers thus ensuring our strict code of conduct and professionalism.
Don't See the
Information You Need?
If you don't see the information you are looking for then please send us a message and we will answer you as soon as possible.
Contact Us
Why Choose Future?
Our Approach
We strive to achieve the best results for our clients though pro-active transparent marketing and advanced knowledge of the marketplace. Properties need to be priced correctly to ensure the best result within a short timeframe. We are experts in generating fantastic results in complicted or challenging circumstances. We have the most comprehensive sales experience in the marketplace and can offer you an unrivalled level of marketing.
Selling
Future Auctions have an enviable reputation for achieving great results for a wide variety of sellers. We offer a wealth of auction experience and a forward thinking approach to sales. Please see further information on selling with Future Property Auctions. We can provide you with a FREE No-obligation valuation and fee quote for any property you are considering selling by auction.
Buying
There are many reasons to buy a property at auction. Motivated vendors ensure properties are available at desireable prices and the open nature of the public auction means all sorts of interesting lots appear for sale. We have put together a Step by Step Beginners Guide to buying a property at auction. You can also view pictures of our auctions taking place and browse our current catalogue of entries for our forthcoming auctions.
Who We Sell For?
Banks/Financial Institutions
Solicitors/Partner Agents
Our Auction Locations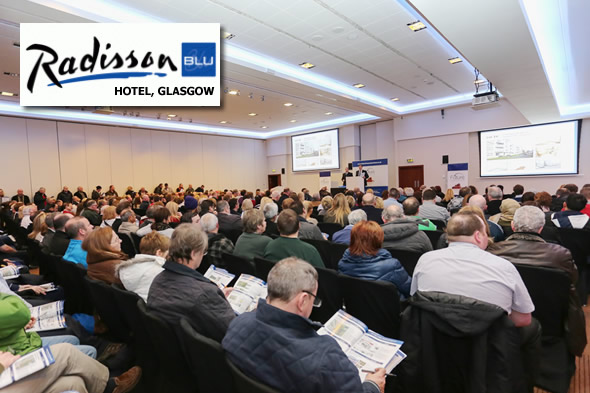 This superb modern city centre venue holds in excess of three hundred of buyers at any one time. This is our largest and flagship auction venue exclusively reserved for Future Property Auction events.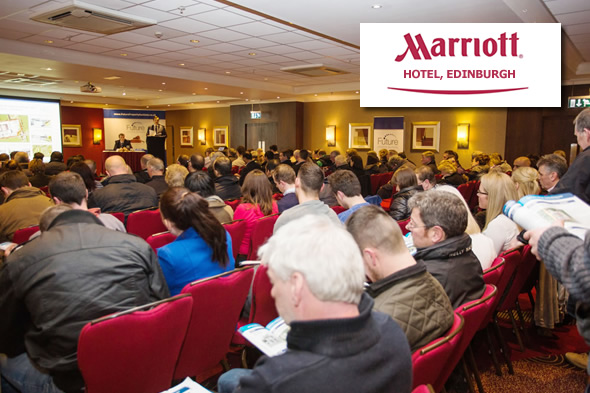 Our luxury east coast auction venue is situated in a conveniently accessible position near the Edinburgh airport and all major transport networks. Facilities are top class and catering at the event is of the highest calibre.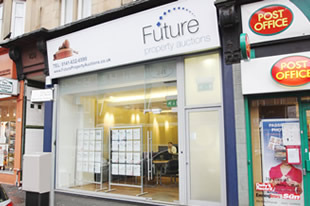 Auction Sales Offices
Glasgow, Edinburgh & Aberdeen
Our day to day activites are run from high st retail sales offices in Glasgow, Edinburgh and Aberdeen - Scotland's largest and most important commercial centres. We welcome any customers wishing visit us to discuss their auction requirements.